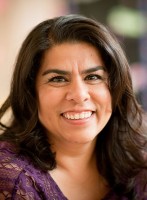 I am pleased to welcome you to St. Malachy School Website. Our school is located in the Florence District of South Central Los Angeles. St. Malachy was established by the Ursuline Sister of Roman Order in 1948. Since the opening, the Ursuline Sister devoted the time in serving St. Malachy community, and did so until 1994. Currently, the devoted staff entirely consist of lay teachers, continue serving the community with the same dedication and love as done by the Ursuline Sisters.
St. Malachy currently services students from TK thru 8th grade. Through an established faith community, St. Malachy's educators aim to foster the full growth of each individual-spiritually, aesthetically, intellectually, physically, socially, and psychologically.
Our school environment encourages each individual student, parent, and educator to develop and nurture a system of Christian values, which will enable the individual to respond to an ever-changing world, and to live as a responsible contributor of our worldly community. St. Malachy School can truly be seen as a haven in which God's grace is always upon us. Come and let us welcome you to our family.
Sincerely,
Rosio Orozco
Principal